Willkommen bei der Wikiasprachbrigade
Die Wikiasprachbrigade ist ein freiwilliges Benutzerprojekt, welches wikiaweit daran arbeitet bei Übersetzungen und Verbesserungen der Sprachen, in denen ein jeweiliger Artikel geschrieben ist, zu helfen. Diese Wiki ist mehrsprachig und jede Seite wird hoffentlich in so vielen Sprachen wie möglich verfügbar sein. Du kannst die Anzeigesprache des Wikiinterfaces bei Spezial:Einstellungen jederzeit ändern.
---
---
| | | | |
| --- | --- | --- | --- |
| | Einführung | Für das Wiki | Weitere Informationen |
DE | German translators
Dies ist die Liste der Übersetzer, die vom Deutschen (in andere Sprachen) oder ins Deutsche übersetzen. Sprachniveau und Verfügbarkeit werden nach dem Benutzernamen aufgelistet.
Status


Babel

 verfügbar  bearbeitet momentan  beschäftigt  inaktiv
 Basiskenntnisse  Erweiterte Basiskenntnisse  Gut  Fortgeschritten  Professionell  Muttersprachler
Hinweise
Für Leser und auch für angemeldete Benutzer: Dies hier ist ein Wiki, in dem wir versuchen das Wiki in so viel Sprachen wie möglich zu übersetzen. Falls du eine Seite siehst, die noch nicht in einer bisher vorhandenen Sprache übersetzt wurde, so kannst du jederzeit uns helfen und die neue Seite in der neuen Sprache erstellen!
Wir haben mehr als 300 Mitglieder, die zusammen über mehr als 50 Sprachen sprechen! Abgesehen von den Seiten in diesem Wiki, haben wir 190 Übersetzungen und 35 Korrekturen abgeschlossen.
Du kannst im deutschen Portal Übersetzungs und Korrekturanfragen finden und dich mit andern User zusammen tun, um die Anfragen optimal zu bearbeiten.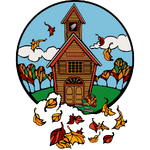 WLB elsewhere
Live! Chat
Ad blocker interference detected!
Wikia is a free-to-use site that makes money from advertising. We have a modified experience for viewers using ad blockers

Wikia is not accessible if you've made further modifications. Remove the custom ad blocker rule(s) and the page will load as expected.