This page, or parts of it, are still untranslated. Please translate them to the appropriate language (French).
Welcome to the Language Brigade Wiki
La Brigade de Langues Wikia est un projet d'utilisateurs volontaires à l'échelle Wikia, pour aider dans des traductions et des améliorations de langues d'articles dans lesquels ils sont rédigés. Ce wiki sera multilingue, et nous espérons que chaque page sera disponible en autant de langues que possible. Même l'interface de ce wiki peut être traduite dans votre langue en allant dans Special:Preferences.
---
---
| | | | |
| --- | --- | --- | --- |
| | Introduction | Pour ce wiki | Information avancé |
FR | French translators
Traducteurs en français et du français. Niveau (babel) et disponibilité sont inscrits après le nom d'utilisateur.
statut


babel

 disponible  actif  occupé  inactif
 de base  moyen  bon  avancé  professionel  langue maternelle
Notices
Pour tous les visiteurs et les membres du projet, ce wiki est traduit dans le maximum de langues possibles. Si vous voyez une page qui n'est pas traduite dans une langue que vous connaissez, soyez libre de la traduire et créez la page !
Nous possédons plus de 300 membres qui, ensemble, parlent plus de 50 langues ! A partir de l'interface de ce wiki, ils ont complété 205 traductions et effectué 38 corrections.
Vous pouvez utiliser le portail français pour trouver des corrections et des traductions demandées en français, discuter avec d'autres utilisateurs francophones, et partager aussi si besoin le travail de traduction.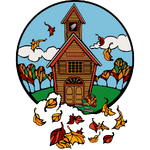 WLB ailleurs
Live! Chat