Selamat Datang di Language Brigade Wiki
WLB atau Wikia Language Brigade adalah proyek yang menolong sesama wiki untuk bidang terjemahan dan improvisasi dari artikel yang ditulis. Wiki ini akan menggunakan banyak bahasa, dan semoga laman laman di wiki ini bisa tersedia dengan bahasa apapun. Wiki ini juga bisa kamu ganti bahasanya di Special:Preferences.
---
---
| | | | |
| --- | --- | --- | --- |
| | Deskripsi | Untuk wiki ini | Informasi lebih jauh |
ID | Indonesian translators
Penerjemah dari dan ke Bahasa Indonesia. Tingkat (babel) dan ketersediaan ditulis di belakang username.
status


babel

 serba tersedia  dalam giliran  sibuk  tidak aktif
 dasar  memuaskan  baik  sangat baik  profesional  bahasa ibu
Pemberitahuan
Untuk pengunjung serta member proyek, wiki ini diterjemahkan ke banyak bahasa. Jika kamu melihat laman yang tidak diterjemahkan ke bahasamu, jadilah tamu kami tambahkan laman tersebut.
Kami memiliki sekitar 300 member yang berkolaborasi dan berbicara menggunakan 50 bahasa! Disamping menyunting interface wiki, mereka menyelesaikan 195 terjemahan dan 35 koreksi.
Kamu bisa menggunakan Portal berbahasa Inggris untuk menemukan permintaan terjemahan atau koreksi untuk/ke Bahasa Inggris, untuk berkomunikasi dengan pengguna WLB lain, dan membagi rata permintaan yang diterima.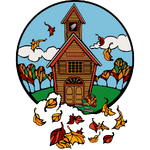 WLB dimanapun
Live! Chat
Ad blocker interference detected!
Wikia is a free-to-use site that makes money from advertising. We have a modified experience for viewers using ad blockers

Wikia is not accessible if you've made further modifications. Remove the custom ad blocker rule(s) and the page will load as expected.