The text on this page is considered outdated. Please update this page accordingly with the English version, or with another version that is up to date. Remove this section when you're done. Thanks!
This page, or parts of it, are still untranslated. Please translate them to the appropriate language (Norwegian).
Velkommen til Language Brigade Wiki
Wikia Language Brigade er et frivillig bruker-prosjekt laget for å hjelpe med oversettelser og forbedring av språk. Denne wikien er flerspråkelig, og forhåpentligvis vil hver side bli tilgjengelig i så mange språk som mulig. Du kan endre språk ved å gå til Special:Preferences
---
---
| | | | |
| --- | --- | --- | --- |
| | Introduction | For this wiki | Further information |
EN | English translators
Translators to and from English. Level (babel) and availability are written behind the username.
status


babel

 available  queue  busy  inactive
 basic  good  advanced  near-native  professional  native
Notifikasjoner
For både besøkende og medlemmer: Denne wikien har blitt oversatt til så mange språk som mulig. Hvis du ser en side som ennå ikke har blitt oversatt til et språk du kan legge til, føl deg fri til å gjøre så.
We have more than 300 members who, combined, speak more than 50 languages! Apart from this wiki's interface, they completed 204 translations and 38 corrections.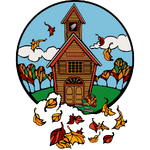 WLB på skype
Live! Chat