The text on this page is considered outdated. Please update this page accordingly with the English version, or with another version that is up to date. Remove this section when you're done. Thanks!
This page, or parts of it, are still untranslated. Please translate them to the appropriate language (Polish).
Witaj na Language Brigade Wiki
Wikia Language Brigade jest wolontaryjnym projektem do pracy po stronie farmy wiki, aby pomóc przy tłumaczeniach i ulepszaniu artykułów napisanych w innych językach. Wiki ta będzie wielojęzyczna i miejmy nadzieję, jeżeli to możliwe, że każda strona będzie dostępna w wielu językach. Interfejs wiki sam w sobie może być ustawiony w twoim języku, jeżeli ustawisz na stronie Specjalna:Preferencje.
---
---
| | | | |
| --- | --- | --- | --- |
| | Wstęp | Na tej wiki | Dodatkowe informacje |
PL | Polish translators
Tłumacze z i na język polski. Poziom językowy (babel) i dostępność są napisane po nazwie użytkownika.
status


babel

 dostępny  w kolejce  zajęty  nieaktywny
 podstawowy  średniozaaw  dobry  zaawansowany  profesjonalny  ojczysty
Powiadomienia
Dla naszych odwiedzających i uczestników projektu, ta wiki jest przetłumaczona na tak wiele języków, na ile to było możliwe. Jeżeli widzisz jakąś nieprzetłumaczoną stronę w innym języku, dodaj ją, bądź naszym gościem.
Mamy ponad 300 członków, którzy w sumie mówią w więcej niż 50 językach! Apart from this wiki's interface, they completed 205 translations and 38 corrections.
Odwiedź polski portal – możesz tam znaleźć prośby o korektę lub tłumaczenie z/na język polski, utrzymać kontakt z polskimi użytkownikami, a także podzielić się z nimi pracą.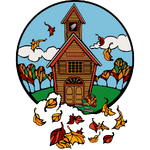 WLB na zewnątrz
Live! Chat