The text on this page is considered outdated. Please update this page accordingly with the English version, or with another version that is up to date. Remove this section when you're done. Thanks!
This page, or parts of it, are still untranslated. Please translate them to the appropriate language (Vietnamese).
Chào mừng bạn đến với Nhóm ngôn ngữ Wikia!
Nhóm ngôn ngữ Wikia là một dự án tình nguyện liên wiki được khởi xướng nhằm thực hiện việc dịch thuật và chỉnh sửa ngôn từ của các trang wiki trên khắp thế giới. Đây sẽ là một wiki đa ngôn ngữ, và chúng tôi hi vọng rằng wiki này sẽ được dịch ra nhiều ngôn ngữ nhất có thể. Bạn có thể tuỳ chỉnh ngôn ngữ giao diện của wiki này bằng cách vào Tuỳ chỉnh.
---
---
| | | | |
| --- | --- | --- | --- |
| | Giới thiệu | Hỗ trợ wiki | Thông tin thêm |
VI | Tiếng Việt translators
Các dịch giả dịch từ và sang tiếng Việt. Cấp độ ngôn ngữ và status được ghi bên cạnh username của mỗi thành viên.
tình trang


trình độ

 sẵn sàng  đang dịch  bận  không hoạt động
 cơ bản  khá  nâng cao  lưu loát  chuyên nghiệp  bản ngữ
Lưu ý
Vì lợi ích của cả người xem và của thành viên dự án, wiki này sẽ được dịch ra nhiều ngôn ngữ nhất có thể. Nếu như bạn thấy có trang nào chưa được dịch ra ngôn ngữ của bạn, chúng tôi sẽ rất cảm kích nếu bạn có thể thêm một phiên bản ngôn ngữ khác của trang đó
Chúng tôi có hơn 300 thành viên và nói hơn 50 ngôn ngữ khác nhau! Apart from this wiki's interface, they completed 204 translations and 38 corrections.
You can use the Vietnamese portal to find correction or translation requests to/for Vietnamese, to connect with other Vietnamese users, and to divide the workload of requests.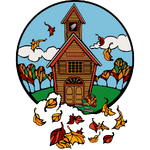 Liên hệ WLB
Live! Chat